2018
CERAMITEC 2018 – Munich, Germany – April 2018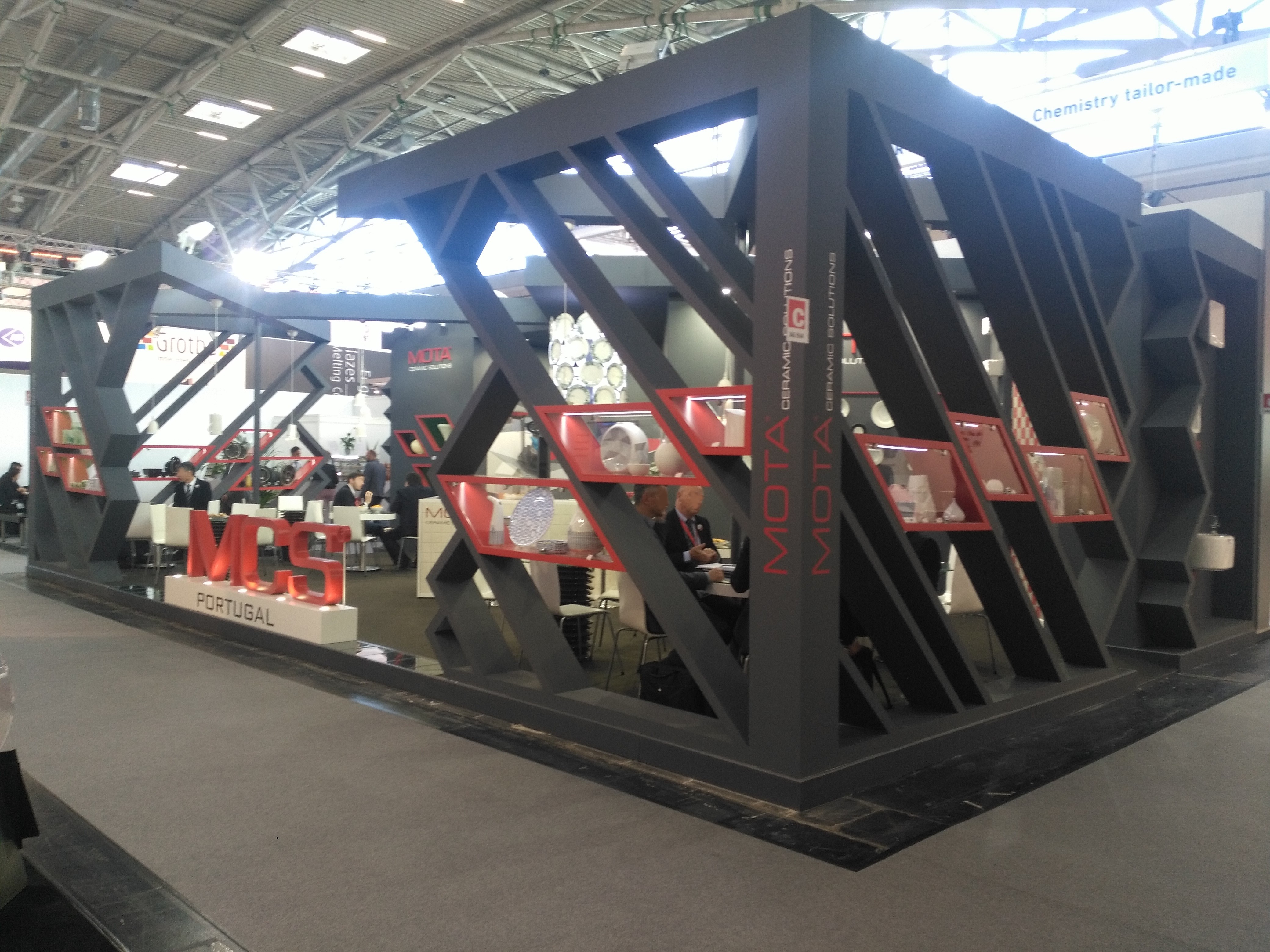 MCS took part in CERAMITEC 2018, one of the most important international exhibits dedicated to the world of ceramics. With a bold stand showcasing some of our raw materials' applications, MCS had a very fruitful event in CERAMITEC 2018.
UNICERA 2018 – Instanbul, Turkey – February/March 2018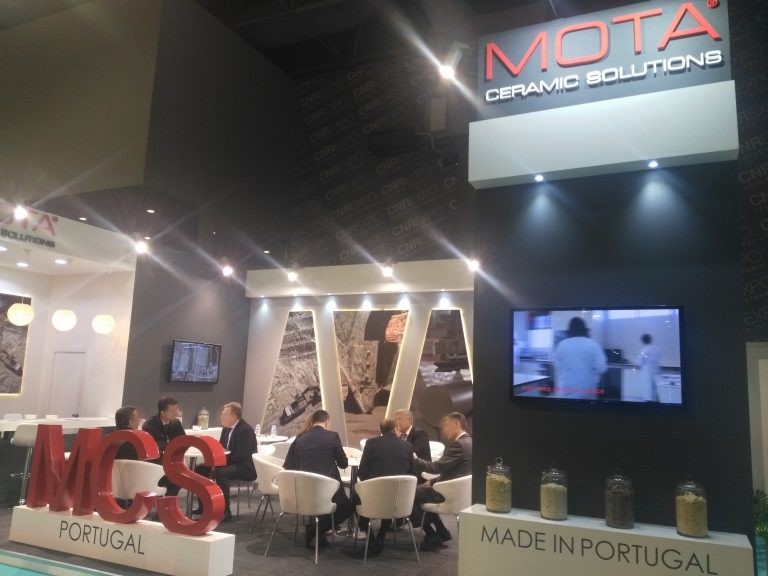 MOTA® Ceramic Solutions has completed another stage in this year's map of internacional events, with its presence at UNICERA, the ceramics fair focused on the Turkish market. The fair witnessed a significant rise in the number of exhibitors – both national and international – that brought to the 80-plus thousand square meters of exhibition room the latest innovations to world ceramics.
CEVISAMA 2018 – Valencia, Spain – February 2018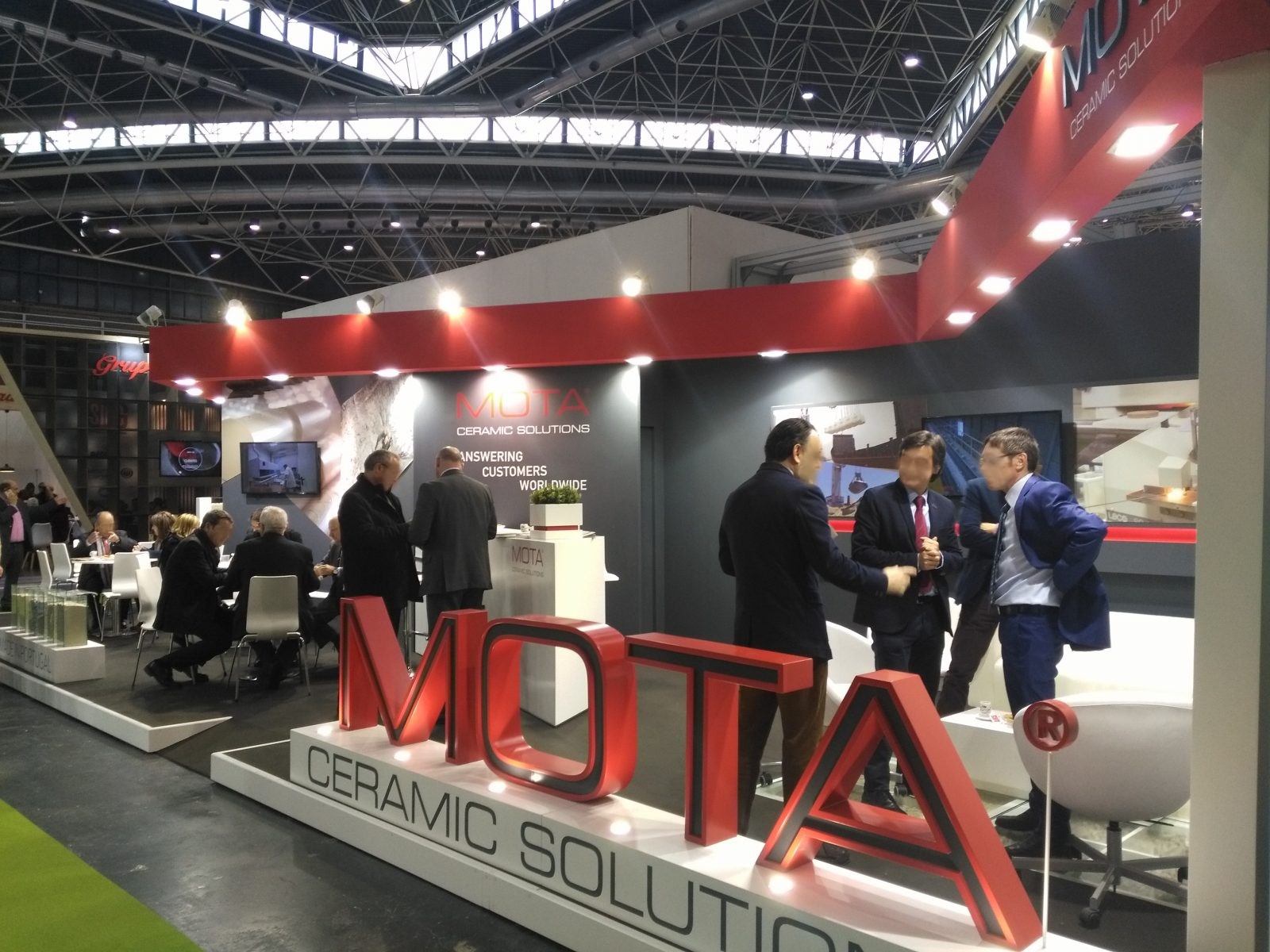 MOTA® Ceramic Solutions took part in CEVISAMA, the most important ceramics fair in Spain. Bringing together some of the world's most important producers, suppliers and distributors, the exhibition once again managed to surpass the previous year's numbers in exhibitors and visitors, demonstrating the Spanish industry's vigour.
2017
MOTA SUMMIT – Aveiro, Portugal – September 2017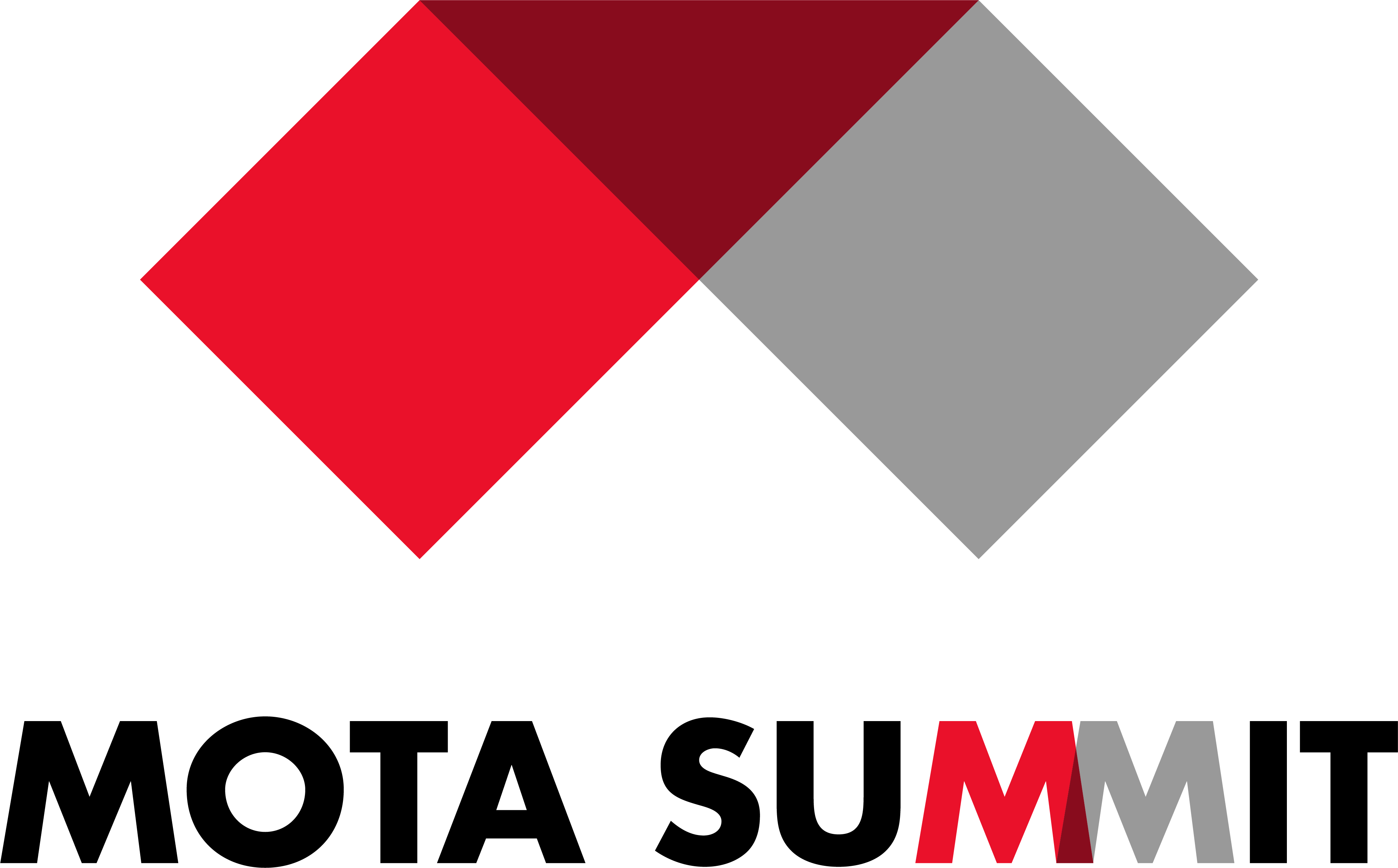 MOTA® SUMMIT was born from the will to transmit MOTA® Ceramic Solutions' values, capabilities and relevance beyond the commercial circuit. The event took place at the Montebelo Vista Alegre Hotel, in Ílhavo, district of Aveiro, through the 21st and 22nd of September, with the first day dedicated to conferences on crucial areas for the Ceramics industry – Materials, Energy, Production, Technology and Market – and the second to visits to the MOTA® Ceramic Solutions production units and to some of the most important Ceramics producers in Portugal.
More than two hundred people attended MOTA® SUMMIT. To every one of them, speakers, guests and organizers, heartfeltly thanks for being a part of the enourmous success of this initiative.
MOTA OPEN DAY 2017 – Mangualde, Portugal – 10th June 2017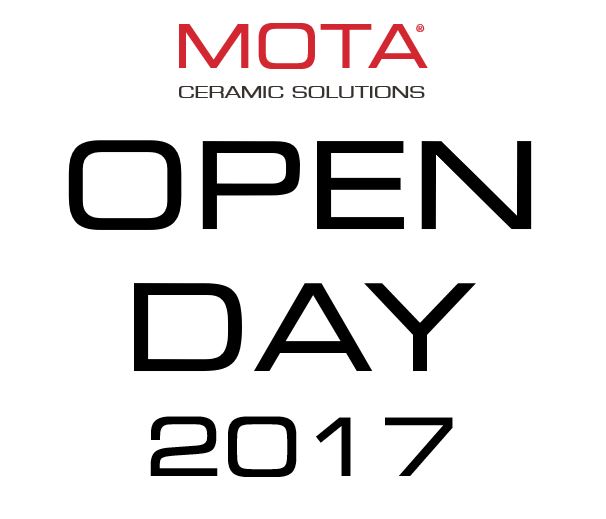 The 2017 edition of MOTA® Open Day took place on June 10th in Mangualde, at the hospitable Quinta de Santo António, just three days before the Saint's holiday. In line with the chosen date, MOTA® Ceramic Solutions' event wore the colours, smells and flavours of the Portuguese June celebrations, Popular Saints. As well as the seasonal decorations and a modern version of the traditional pushcarts, participants had the chance to enjoy the mandatory grilled sardines.
UNICERA 2017 – Istanbul, Turkey – 8th to 12th March 2017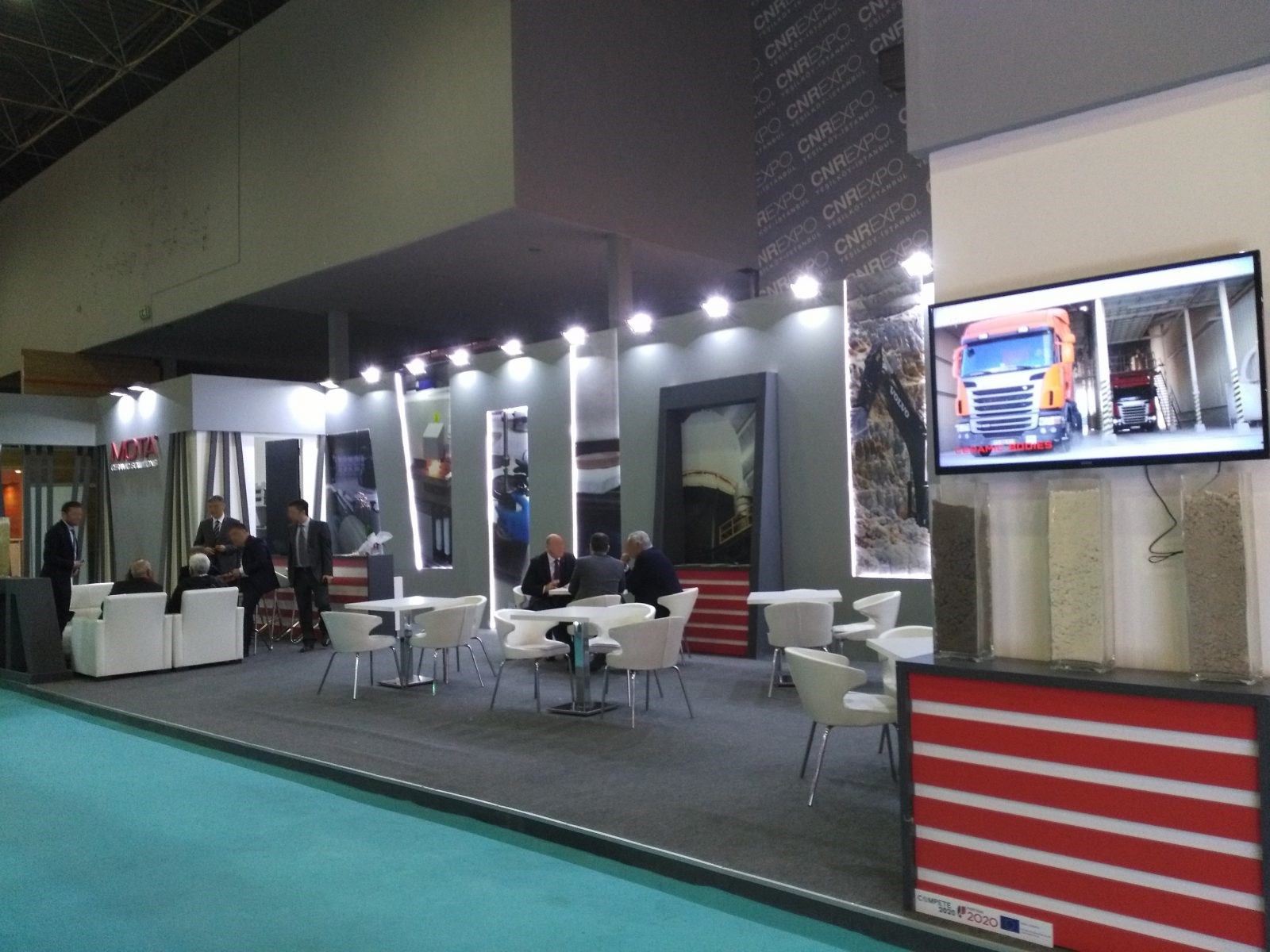 UNICERA 2017 surpassed the already impressive numbers of 2016 and demonstrated the importance of Turkey for this sector, with participants of over 126 nationalities, including exhibitors from 15 countries and commercial delegations from 40 of the World's most important Ceramics markets.
CEVISAMA 2017 – Valencia, Spain – 20th to 24th February 2017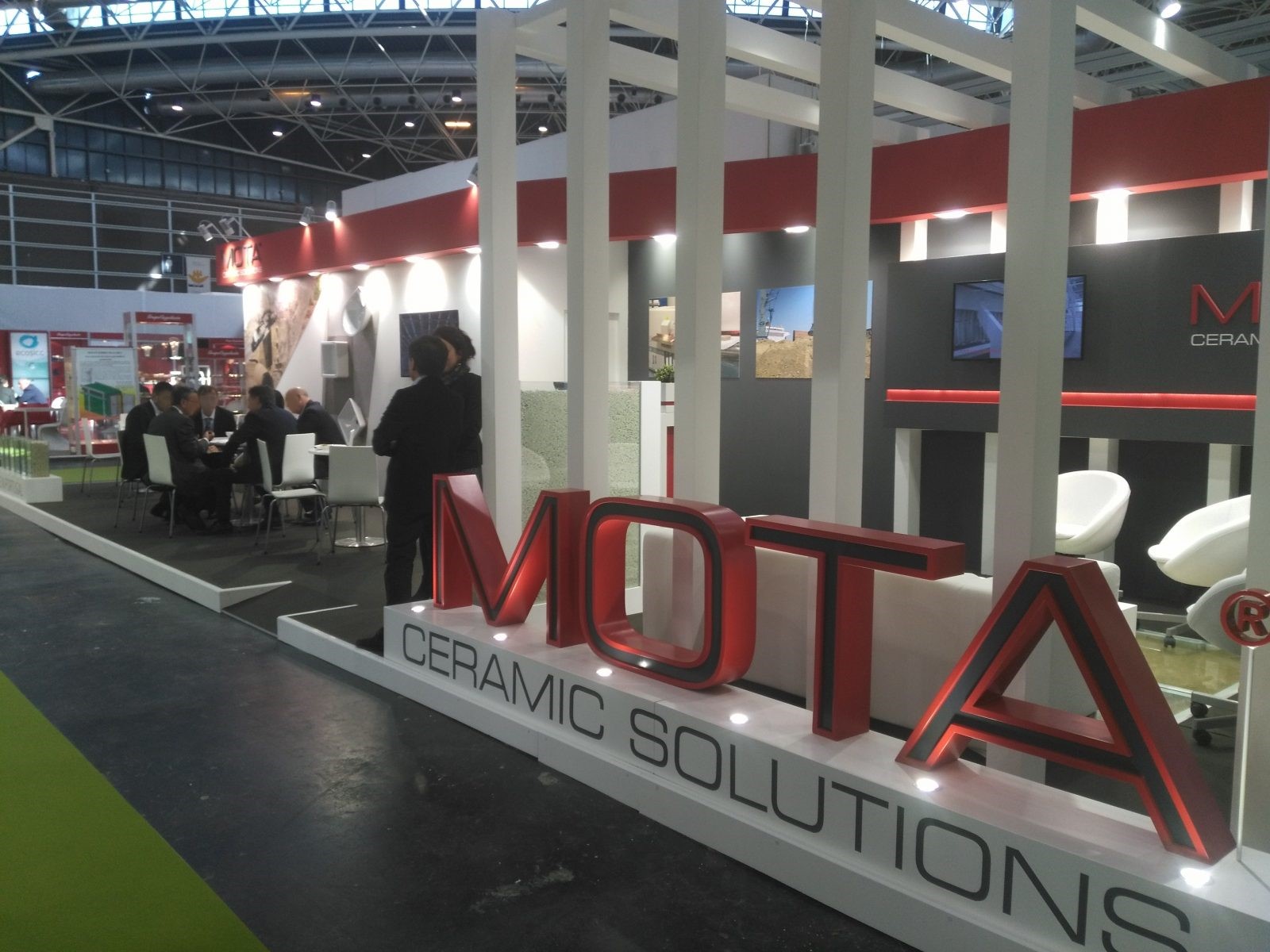 As has been the rule in recent years, CEVISAMA, the Spanish ceramics exhibition surpassed the previous edition's number of visitors, fulfilling the highest expectations. More than 80 thousand people visited the exhibits of 721 companies, 210 of which from foreign countries.
2016
ICS EXHIBITION 2016 – Cairo, Egypt – 9th to 12th November 2016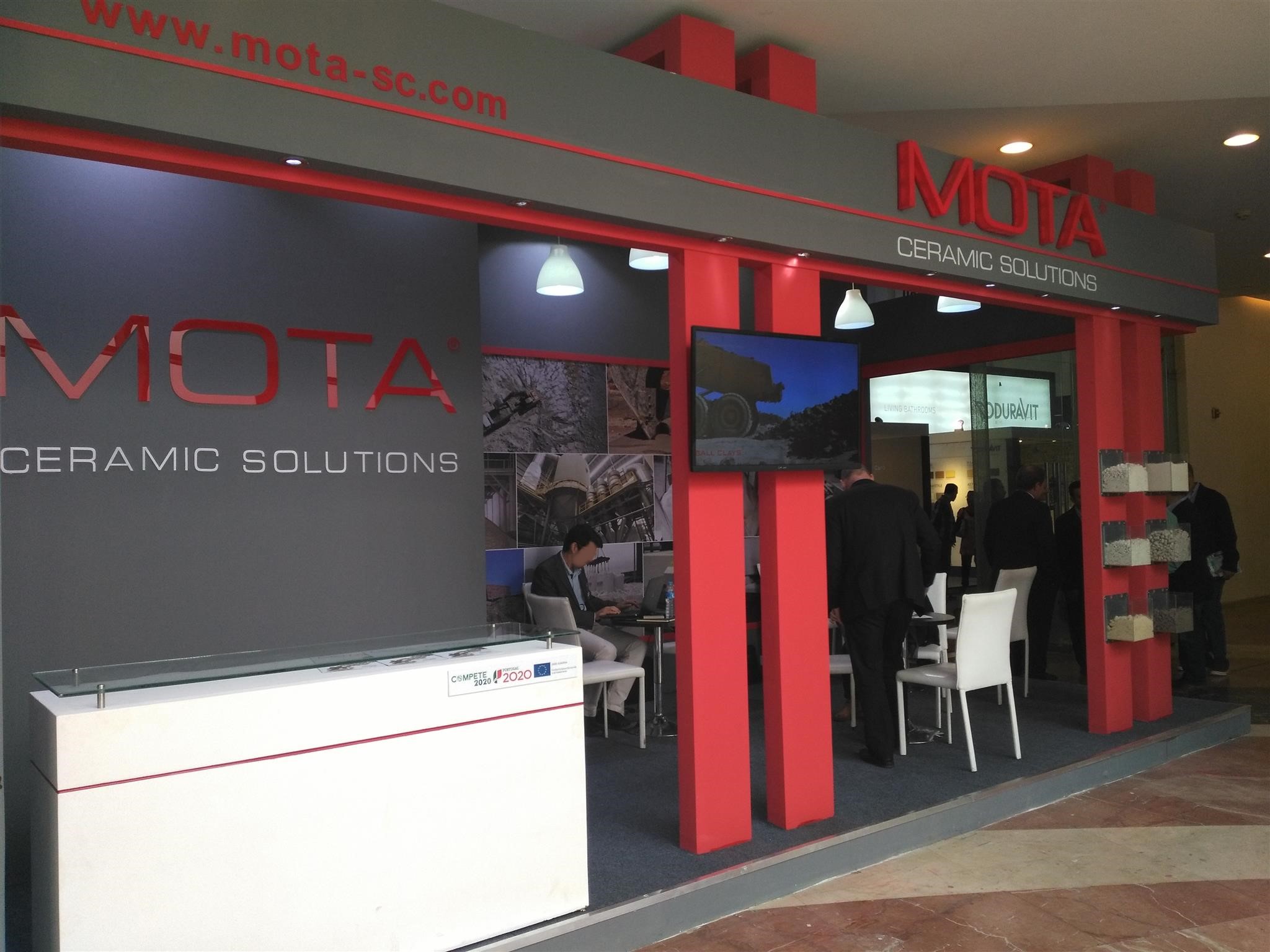 From November 9th to 12th, MOTA® Ceramic Solutions attended the ICS Exhibition 2016, the 8th Edition of the Egyptian Ceramics and Sanitary Ware exhibition, which received more than 90 thousand visitors.
TECNARGILLA 2016 – Rimini, Italy – 26th to 30th September 2016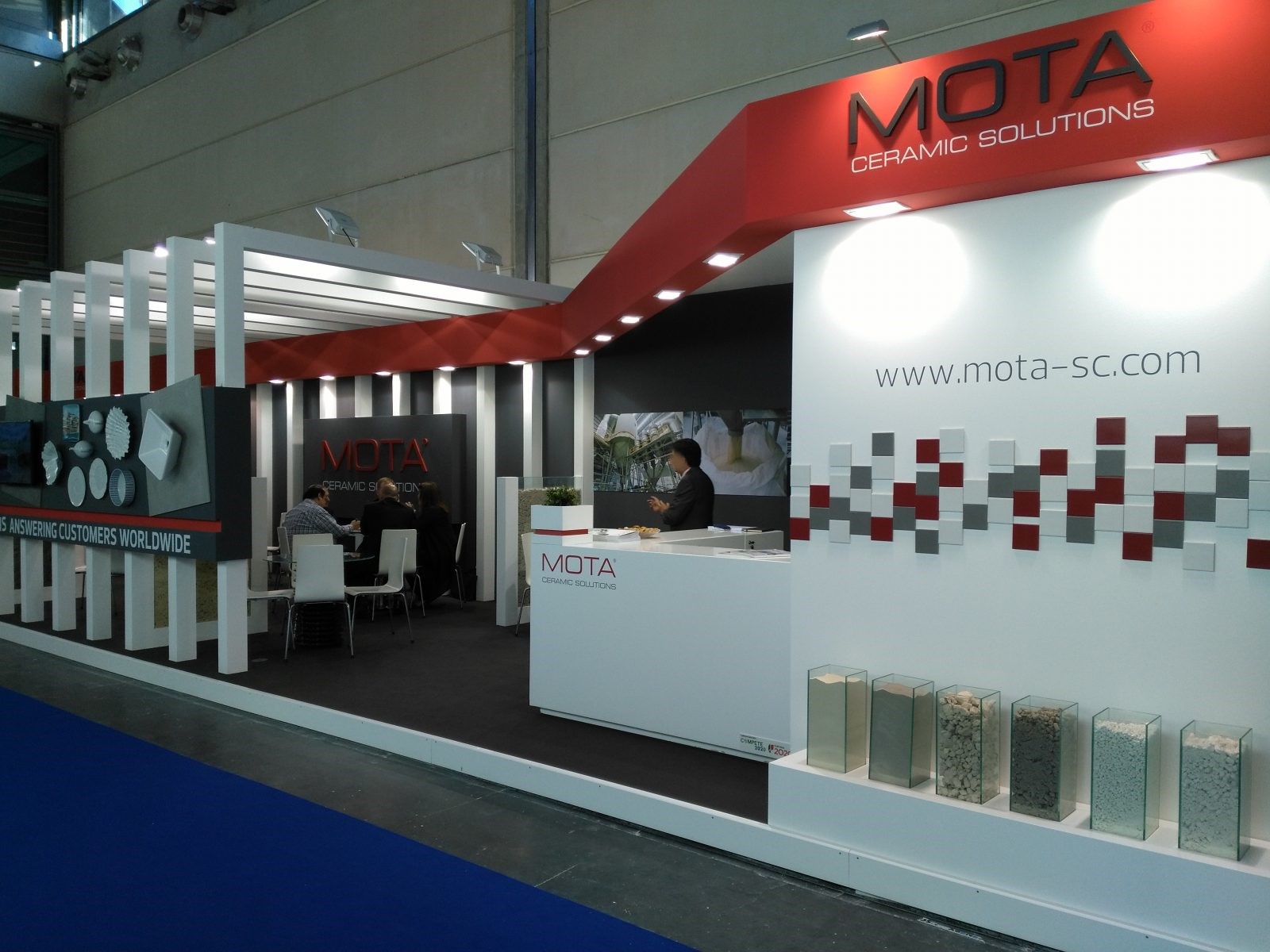 Tecnargilla 2016 was a success, with more than 500 exhibitors visited by 33 thousand people. With a modern stand showcasing all the potential of its products, MOTA® Ceramic Solutions had great attendance in what is the world's main Ceramics fair.
MOTA OPEN DAY 2016 – Mangualde, Portugal – 21st May 2016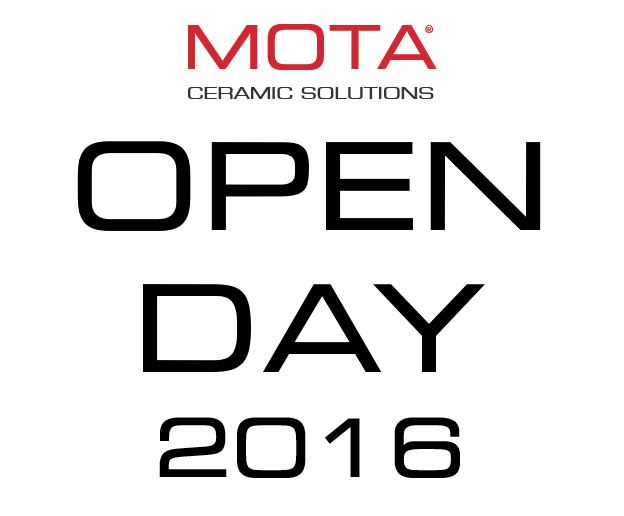 On May 21st, MOTA® Ceramic Solutions once again gathered clients, partners and workers for the 3rd Edition of the MOTA® Open Day, a day of fraternizing and high spirits. The 2016 edition took place once in Quinta de Santo António, in Mangualde, the perfect location for open air activities and great food.
PIMBIS 2016 – Lisbon, Portugal – 12th to 14th April 2016

PIMBIS 2016 is an international forum dedicated to the Mining Sector and taking place at FIL, in Lisbon. The event gathers the main players of the sector to approach relevant techonological, legal and corporate issues at the same table.
UNICERA 2016 – Istanbul, Turkey – 23rd to 27th February 2016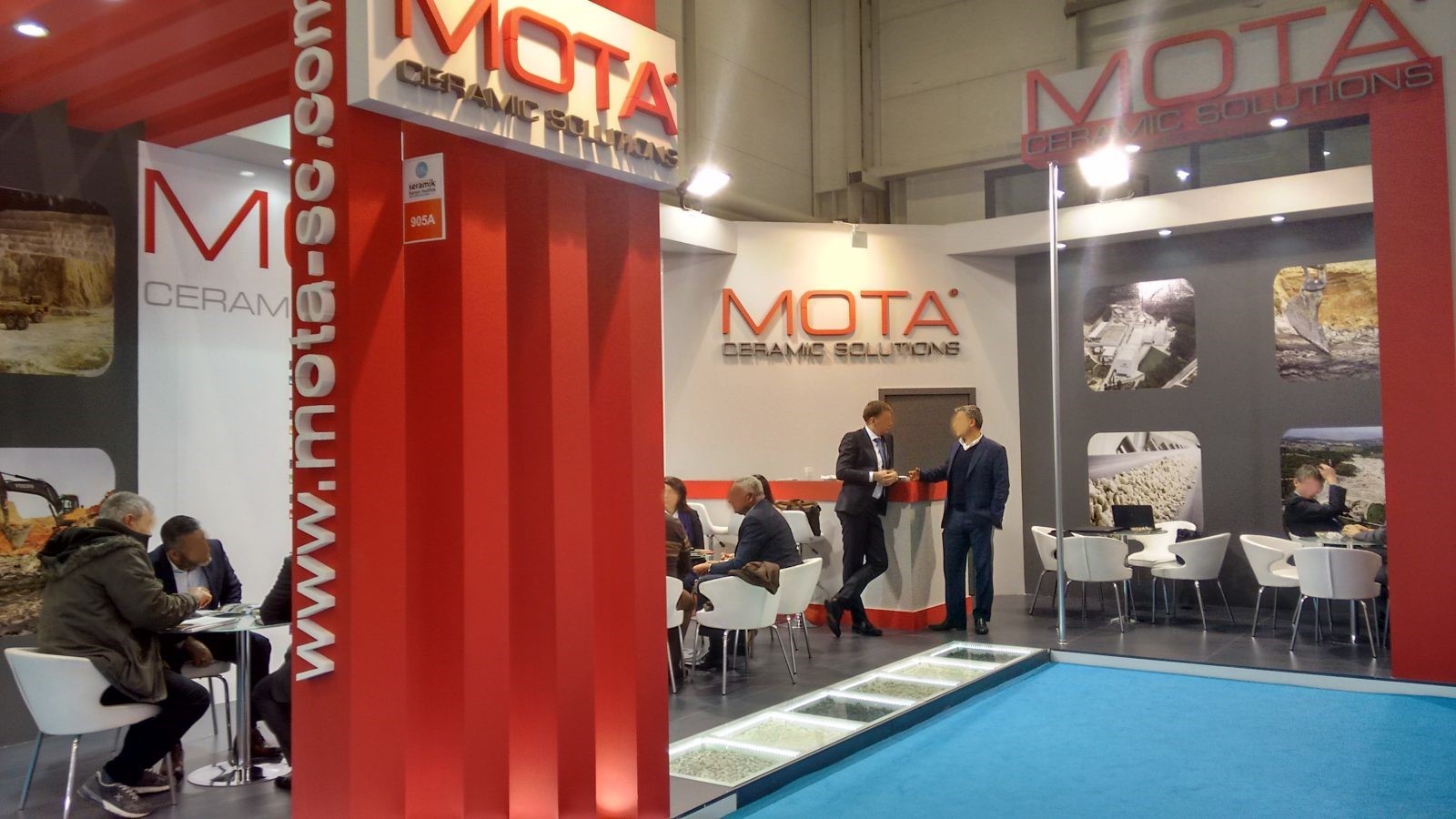 UNICERA 2016 received a great influx of both visitors and exhibitors, with a showcase by hundreds of companies from more than 13 countries.
CEVISAMA 2016 – Valencia, Spain – 1st to 5th February 2016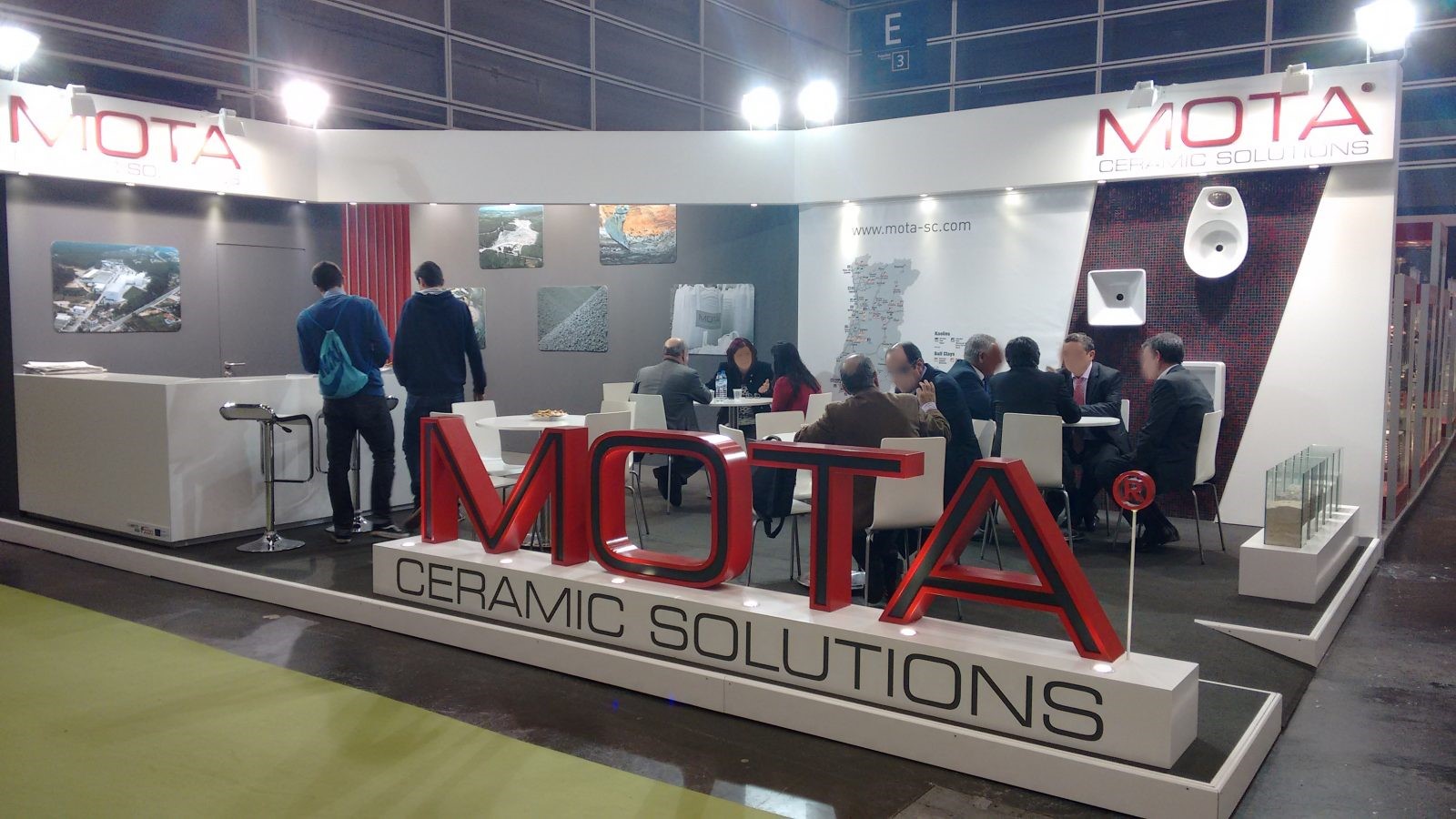 MOTA® Ceramic Solutions was present at the 34th Edition of Cevisama, alongside 700 exhibiting companies and more than 78 thousand visitors, of whom 15 thousand were from external markets. The fair once again underlined the strong recovery made by Spain's ceramics industry.
2015
CERAMITEC 2015 – Munich, Germany 2015 – 20th to 23rd October 2015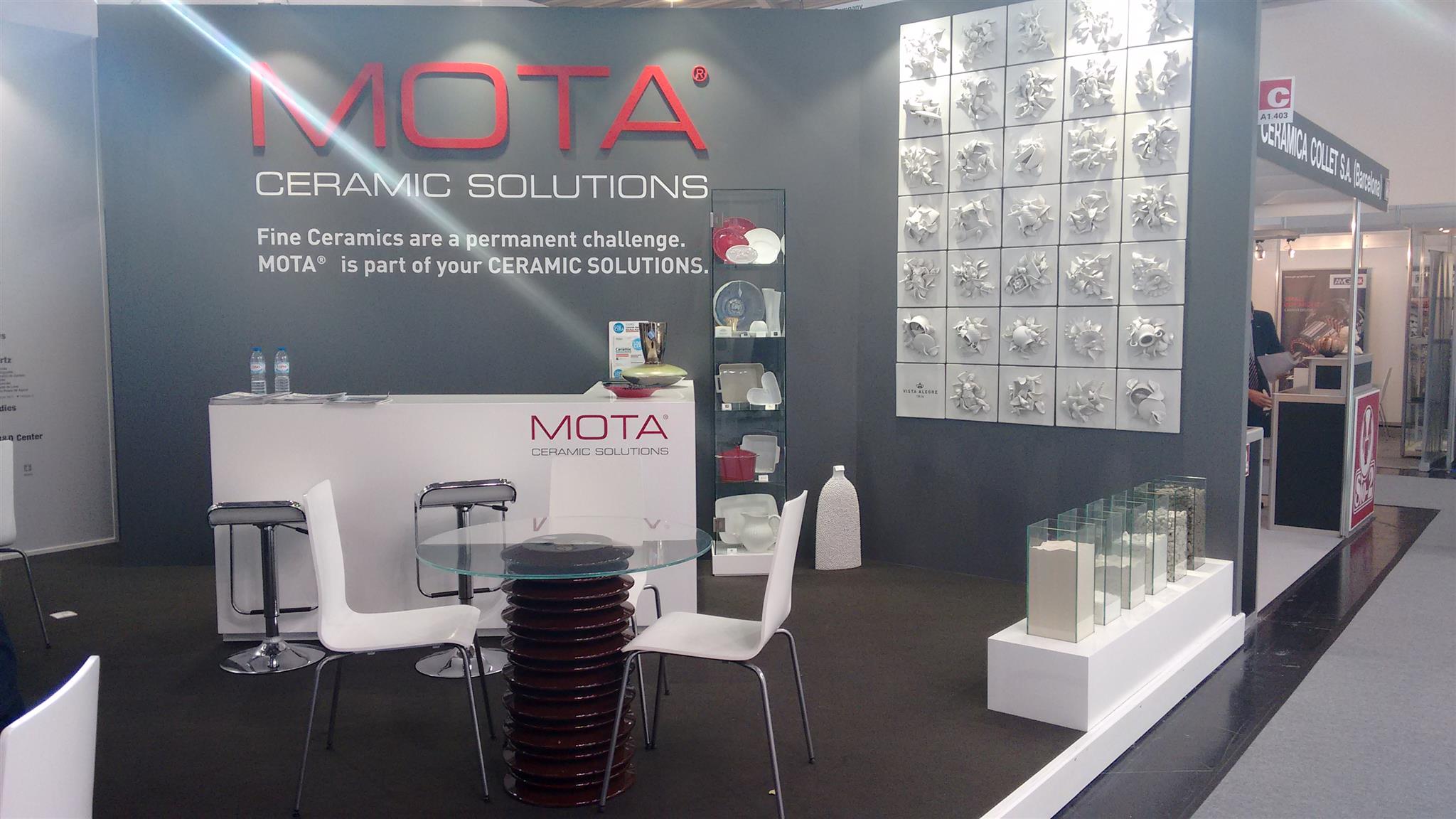 MOTA® Ceramic Solutions was present once again at CERAMITEC 2015. One of the most significant fairs of the Tableware sector, CERAMITEC is a must for the main companies of the industry. To the many who visited us, our thanks.
Bosch Solidarity Race 2015 – Ílhavo, Portugal – 13th September 2015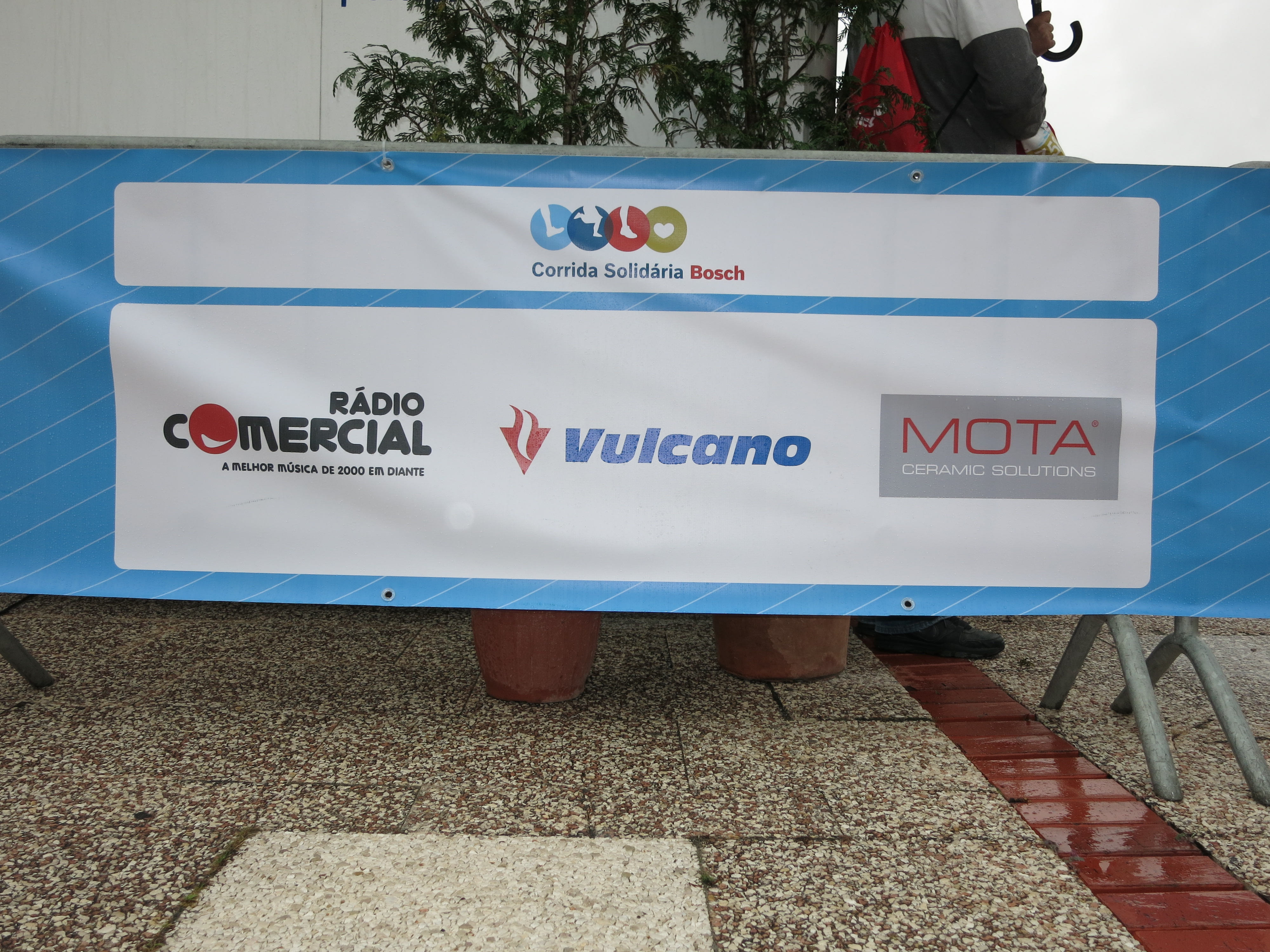 Thousands of people answered Bosch's call to support the Oncology Institute of Oporto in the fight against cancer. Alongside them, many brands, including MOTA® Ceramic Solutions, lent their support to the iniciative.
Know more about the Bosch Solidary Race in the event's website.
MOTA OPEN DAY 2015 – Mangualde, Portugal – 9th May 2015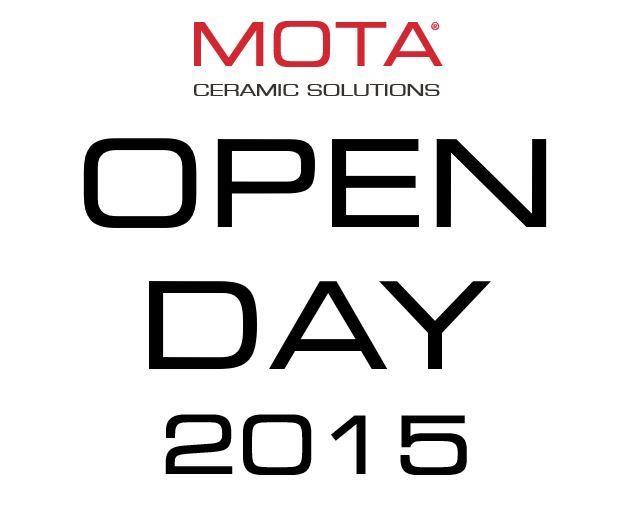 Another year and another edition of MOTA® Open Day took place, bringing together workers, clients and partners of MOTA® Ceramic Solutions for some fun activities, good food and overall a day well spent celebrating common success.
UNICERA 2015 – Istanbul, Turkey – 11th to 14th February 2015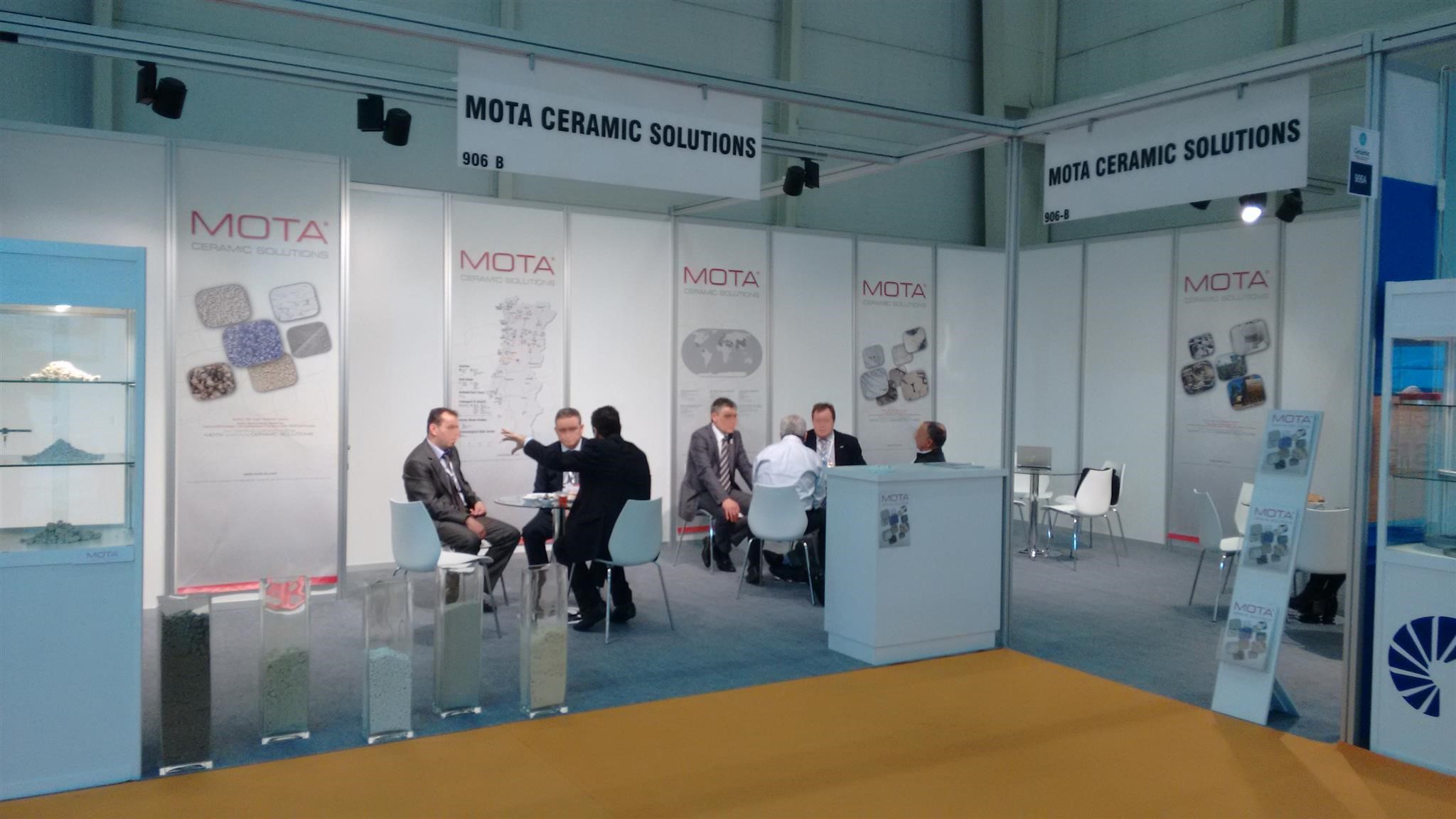 Turkey is one of MOTA® Ceramic Solutions' main markets and a giant of international Ceramics. UNICERA 2015 featured all of the sector's potential with more than 350 companies and 68 thousand visitors.
CEVISAMA 2015 – Valencia, Spain – 9th to 13th February 2015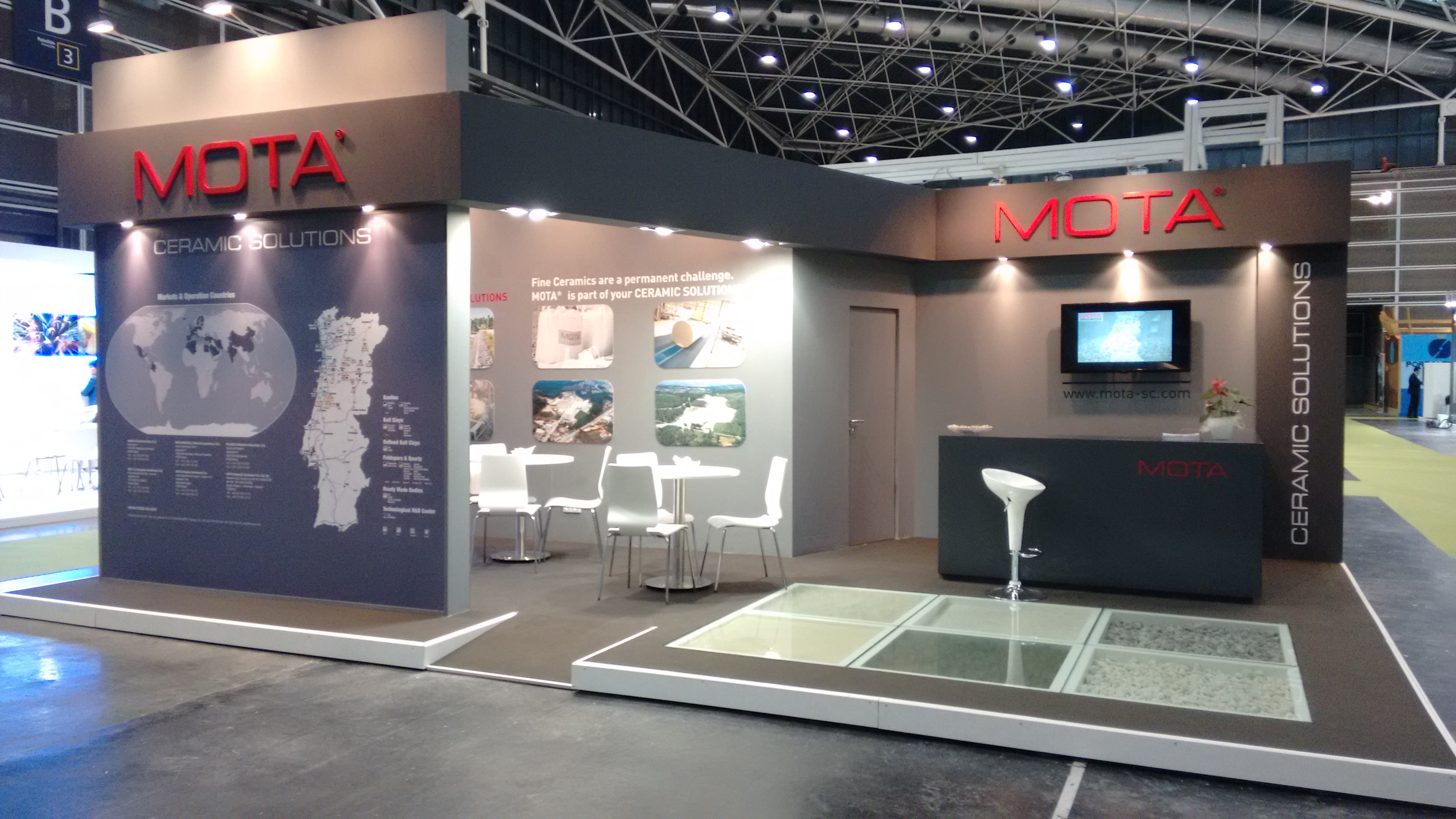 MOTA® Ceramic Solutions took part in CEVISAMA 2015, dedicated to the powerful Spanish Ceramics sector, which has recovered after years of sharp crisis. With 682 exhibitors and 76 thousand visitors, CEVISAMA 2015 marked the return of a worldwide giant.
2014
TECNARGILLA 2014 – Rimini, Italy – 22nd to 26th September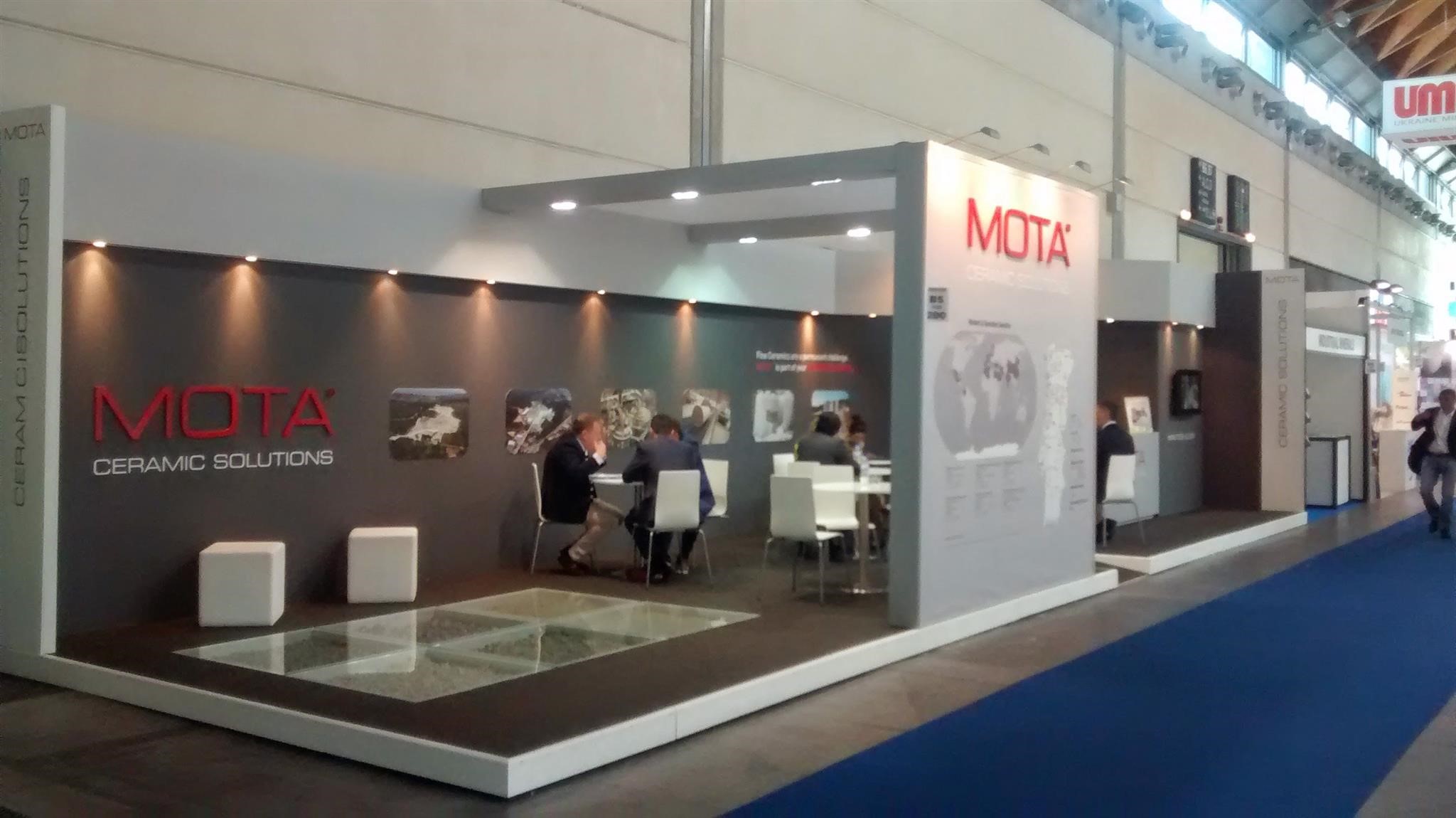 MOTA® Ceramic Solutions was once again present at Tecnargilla, one of the most important ceramic fairs in the World. Between the analysis of the current market tendencies, promotion of our product range and contact with current and potential clients, we returned with another successful participation.
MOTA® OPEN DAY 2014 – Meirinhas, Portugal – June 2014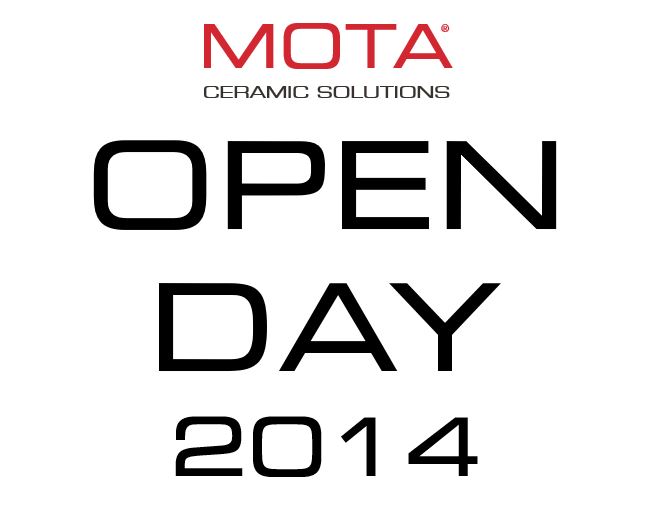 The first MOTA® Open Day took place in Meirinhas, home to our company ADM. The event brings together MOTA® Ceramic Solutions' clients, partners and workers for a day of fraternization. After a hearty breakfast, participants take place in activities like a Peddy Paper or Football. Lunch and afternoon are then filled with good food, music and long talks. At the end, winners of the activities are disclosed – and rewarded.