MISSION
MOTA® Ceramic Solutions' purpose is to provide high-quality raw materials, ceramic bodies and technical support to the world of Ceramics.
Our companies are teams of dynamic professionals that build the Group's success on a basis of Customer Proximity and Cooperation.
In terms of Products, Services and Customer Relationship, our goal is to set the bar for the whole sector.
VALUES
Quality – The quality of our products determines the quality of those that reach the end consumer. The sheer responsibility this implies makes quality our very fist commitment.
Innovation – Since its creation, MOTA® Ceramic Solutions has conquered and kept leadership by being the first to introduce new and better products to the Ceramics sector.
Efficiency – Attaining the best profitability in all processes is essential in any industry.
Sustainability – Be it socially, environmentally or concerning the very company's growth, MOTA® Ceramic Solutions manages its resources consciously, whether in exploration, processing or using its gains for the good of the population and environment.
Proximity – Our activity, far from being confined to the exploration sites and production plants, is anchored on na ever-open Communication channel with our customer-companies, gauging needs, co-developing our products and following their performance at our clients' production line.
VISION
Three main objectives dictate the company's future:
Expanding or international reach, while stepping up customer service on those markets where MOTA® Ceramic Solutions is already present.
Optimizing our processes: effectiveness in exploring natural resources, efficiency in their transformation and constant innovation in product development.
A continuous bet on providing technical support to our clients, from product conception to post-sale.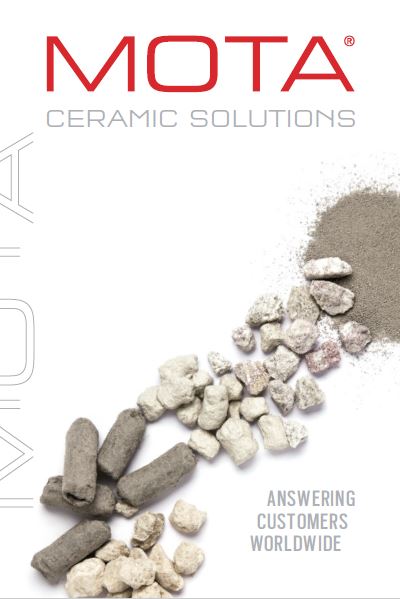 Download our Corporate Brochure